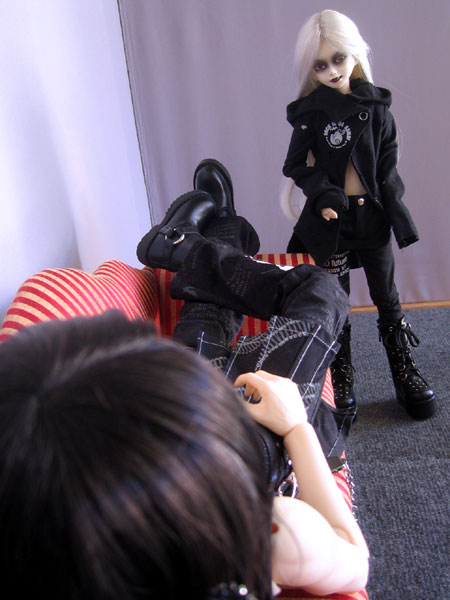 Khamuel: *bares teeth*
Kashael: Yes, yes, you're very scary.
Khamuel: I don't like you.
Kashael: I had noticed. Don't worry, the feeling is mutual.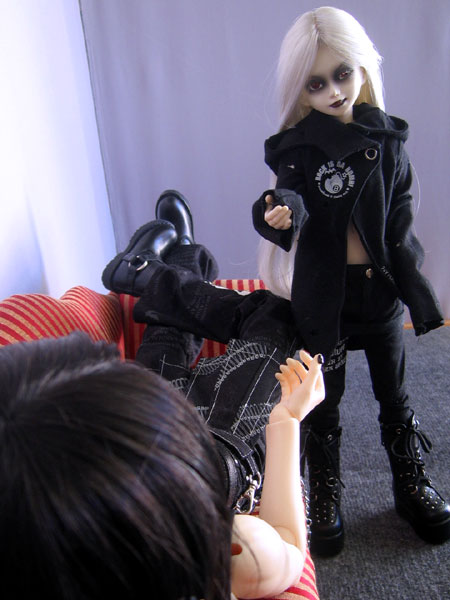 Khamuel: Hanael is mine.
Kashael: So you think.
Khamuel: I'm not going to let you just waltz in and take him away from me like that.
Kashael: I've been a part of Hanael's life for much, much longer than you, little one.
Khamuel: Maybe. But you deserted him. I didn't.