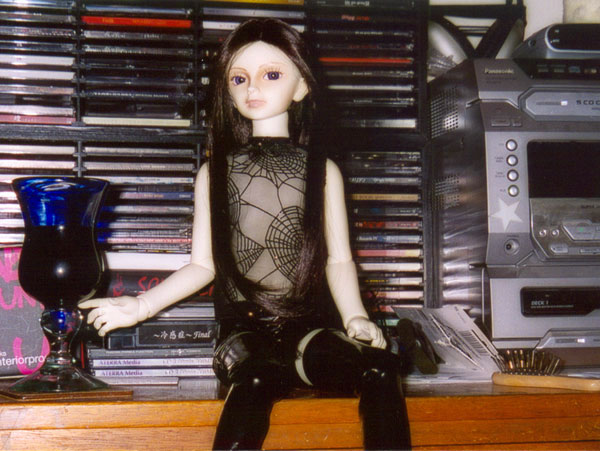 Zafkiel: What's in the glass, I hear you ask? Why, Coke, of course! Coke, the most refreshing drink known to man! Fullfilling, satisfying your every need! Also comes in --
Mikael: Enough already.
Zafkiel: Sorry. Got a little carried away there.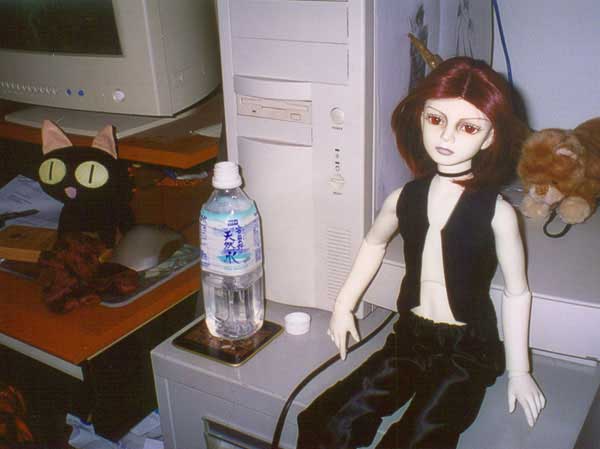 Kuronekosama: Nyan!
Mikael: Quiet, cat, this is my picture.